Get 5% off your first order at GFXCRATE with code 'FIRSTORDER'. Discount applies to all items!
Regular price
£119.99 GBP
Regular price
Sale price
£119.99 GBP
Unit price
per
Sale
Sold out
The EAFC 24 All Promos Complete Everything Pack is the only EAFC24 graphics purchase you will need to make all year.
This mega bundle contains our EAFC24 Fully Editable Banner and Logo Pack, Fully Editable Thumbnails Pack and our Fully Editable Animated Livestream Assets Pack.
It also gives you access to brand new banners, logos, thumbnails and stream assets for EVERY promo during EAFC24, that's no overstatement - we mean every single one!
That means this bundle will give you access to 5 banners, 5 logos, 12 thumbnails and 19 stream assets for every single promo in EAFC24! Plus don't forget all these files are 100% editable so you can change them as much as you'd like!
All of this means that by purchasing this pack you will grant yourself access to a minimum of 1000 items of EAFC24 graphics all the way up to a maximum of 1900 depending on how many promos are released. That works out to a maximum spend of £0.12 per item!
Once you purchase you will gain access to the pack files drive* which will be updated for every new promo, you will be notified every time new items are added for each new promo!
*Please allow up to 24 hours for access to be granted!
This is the best-value item we have ever sold at GFXCRATE, don't let it pass!
View full details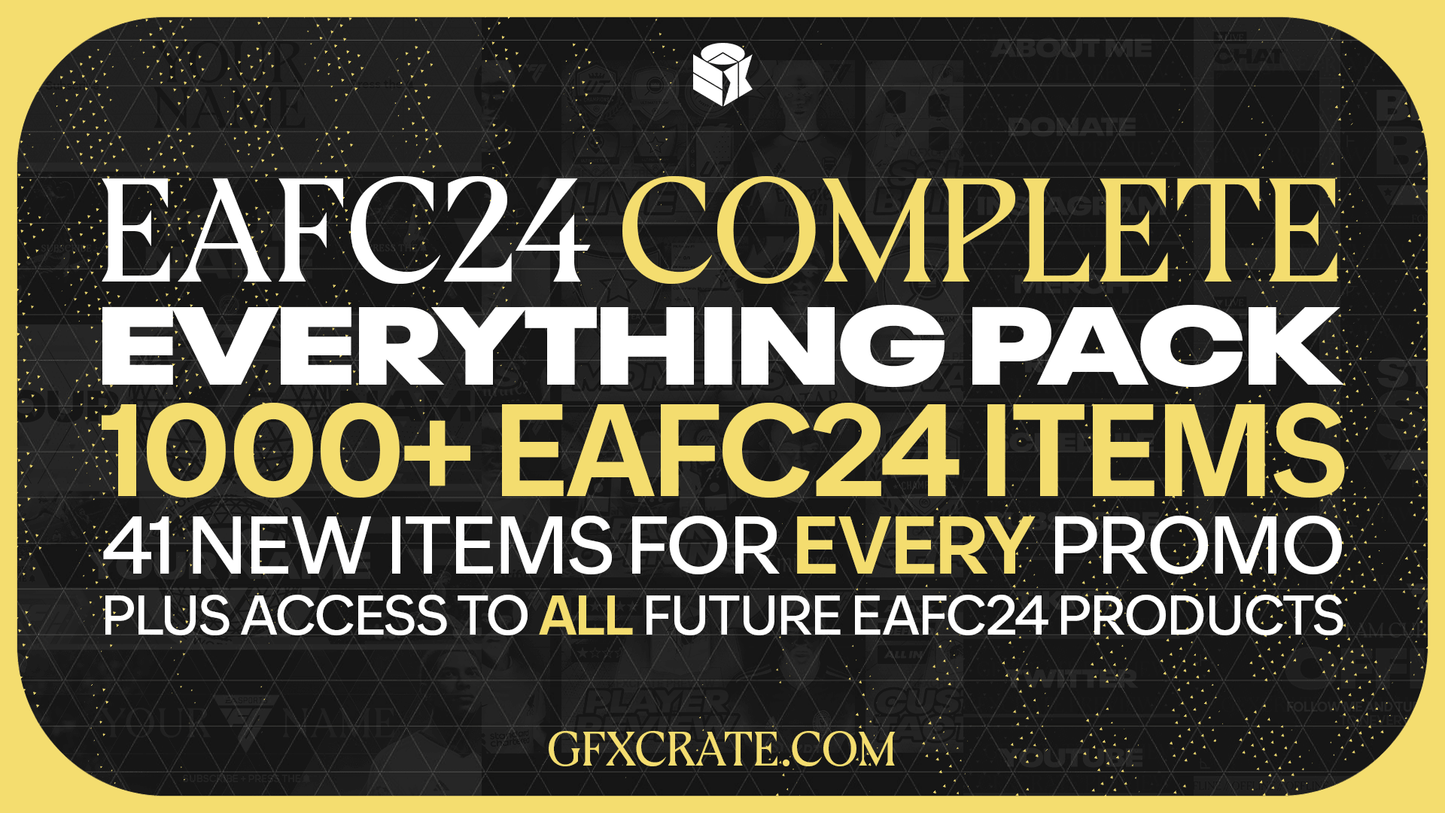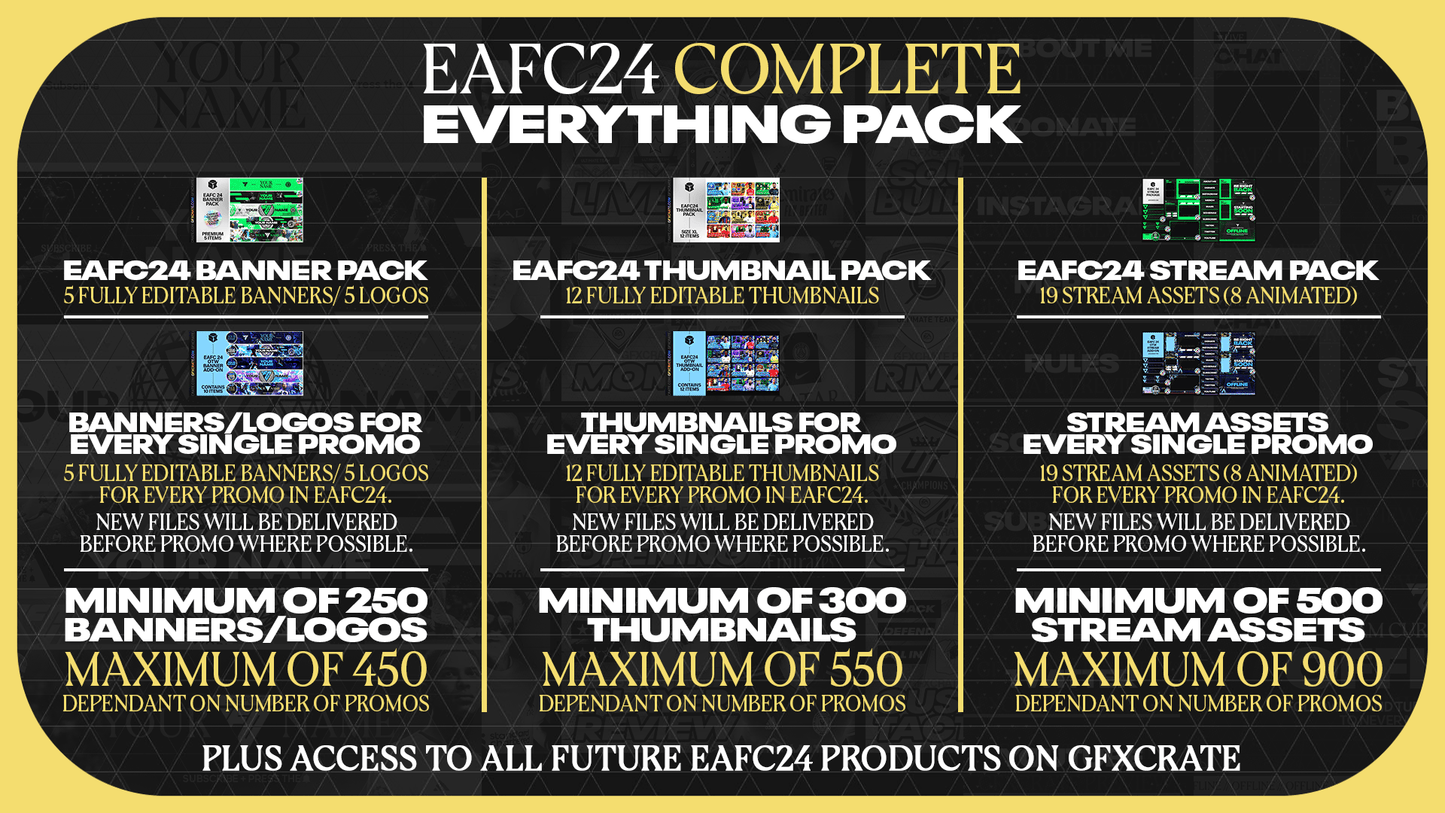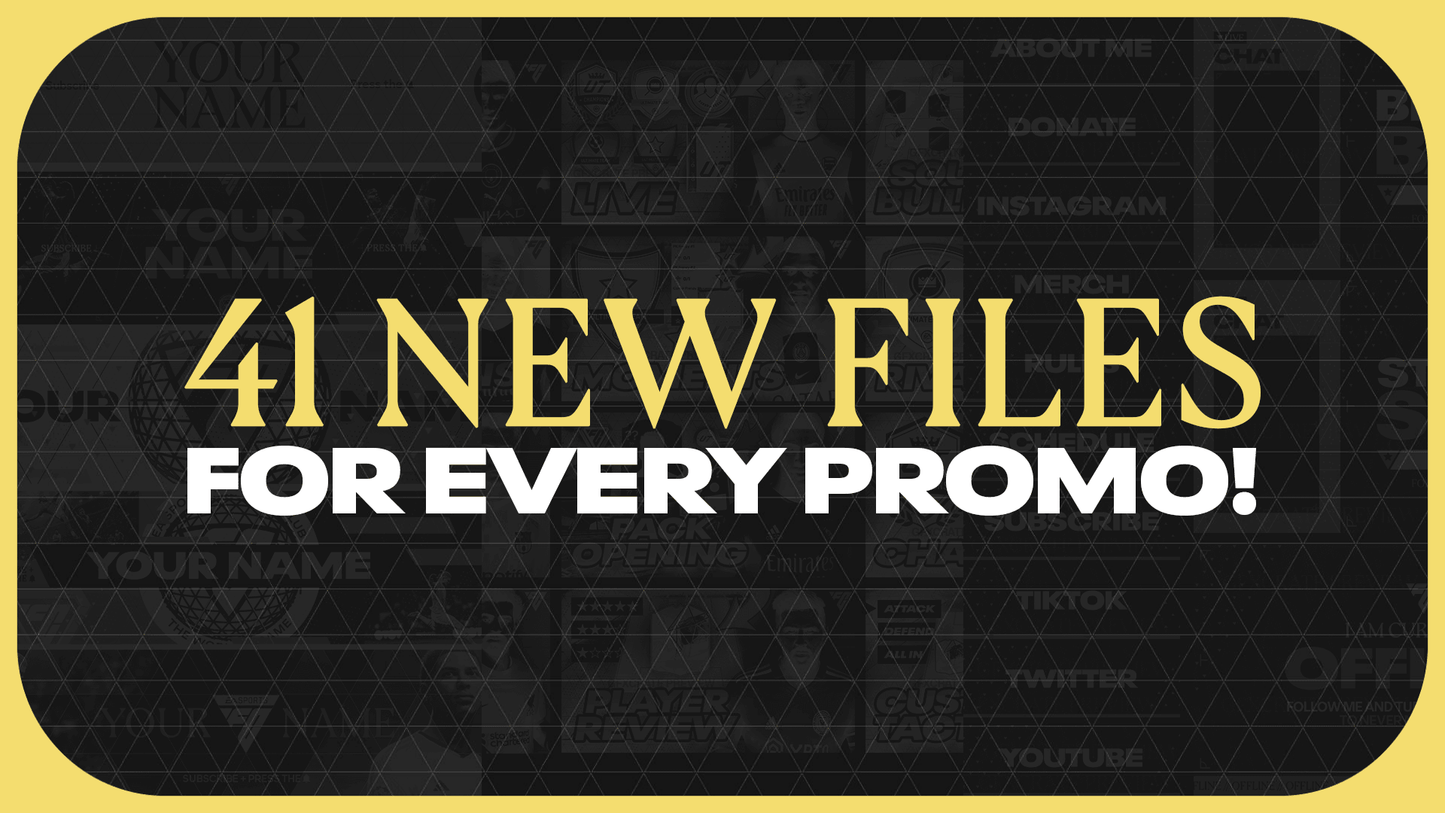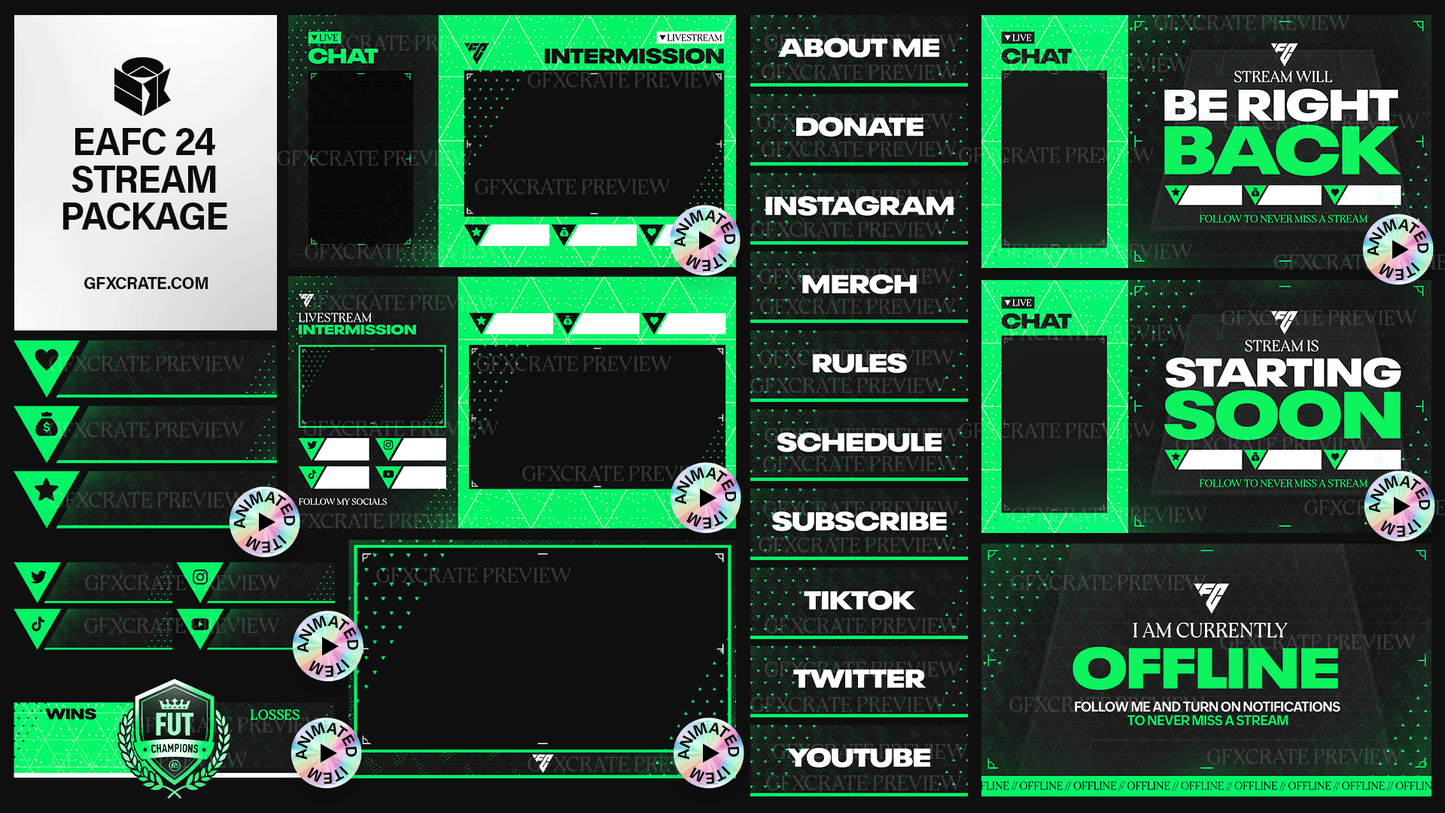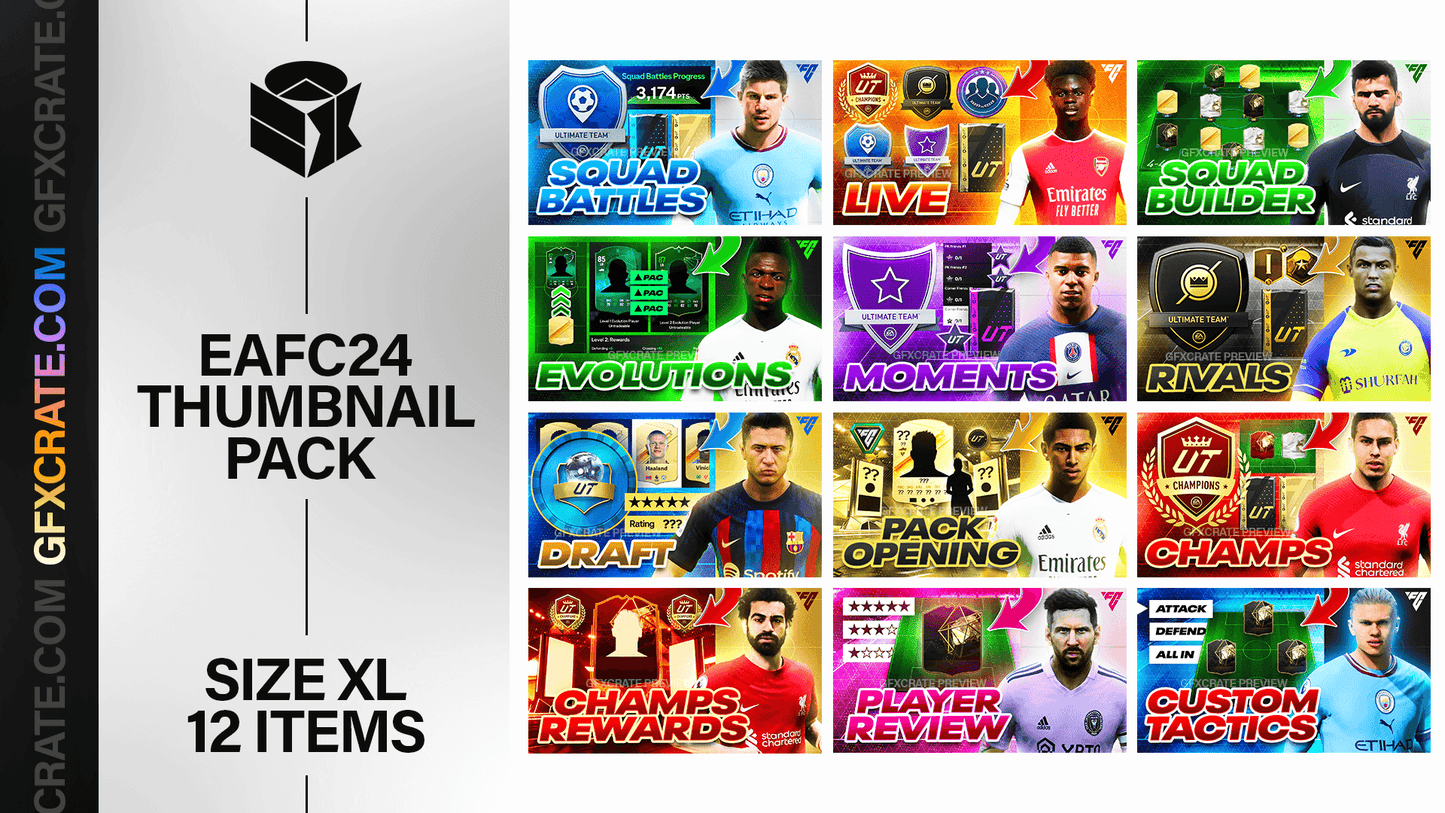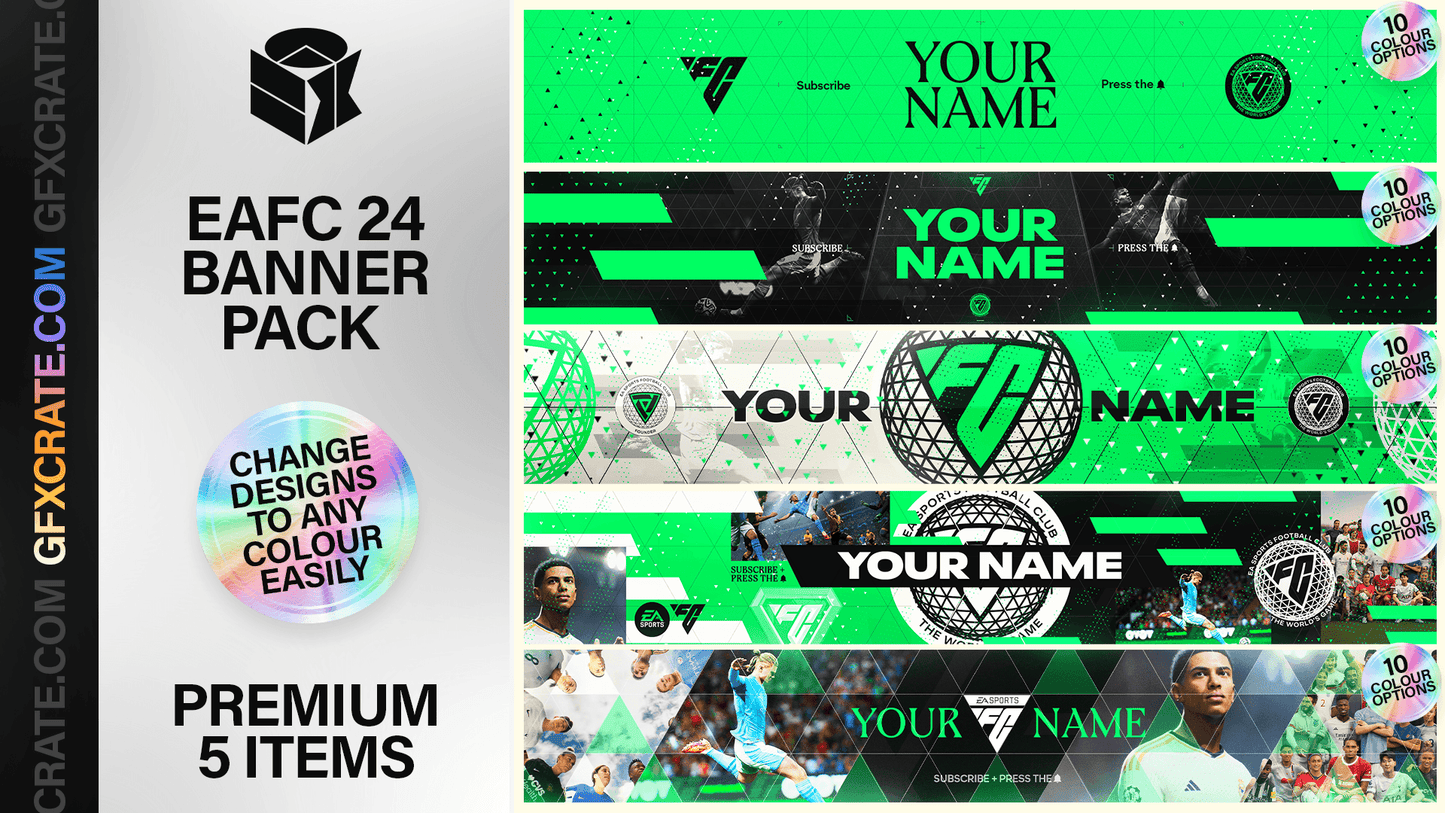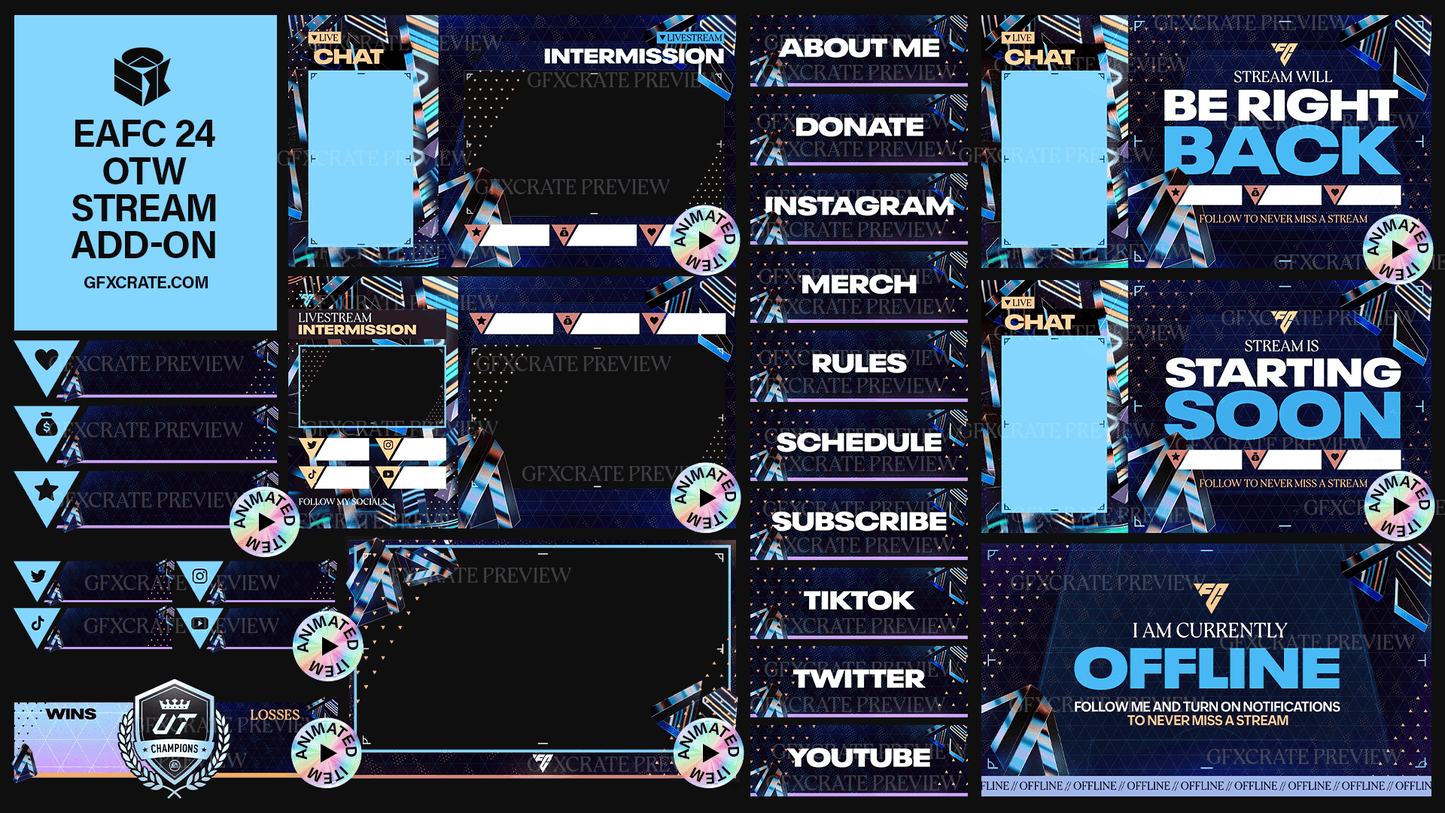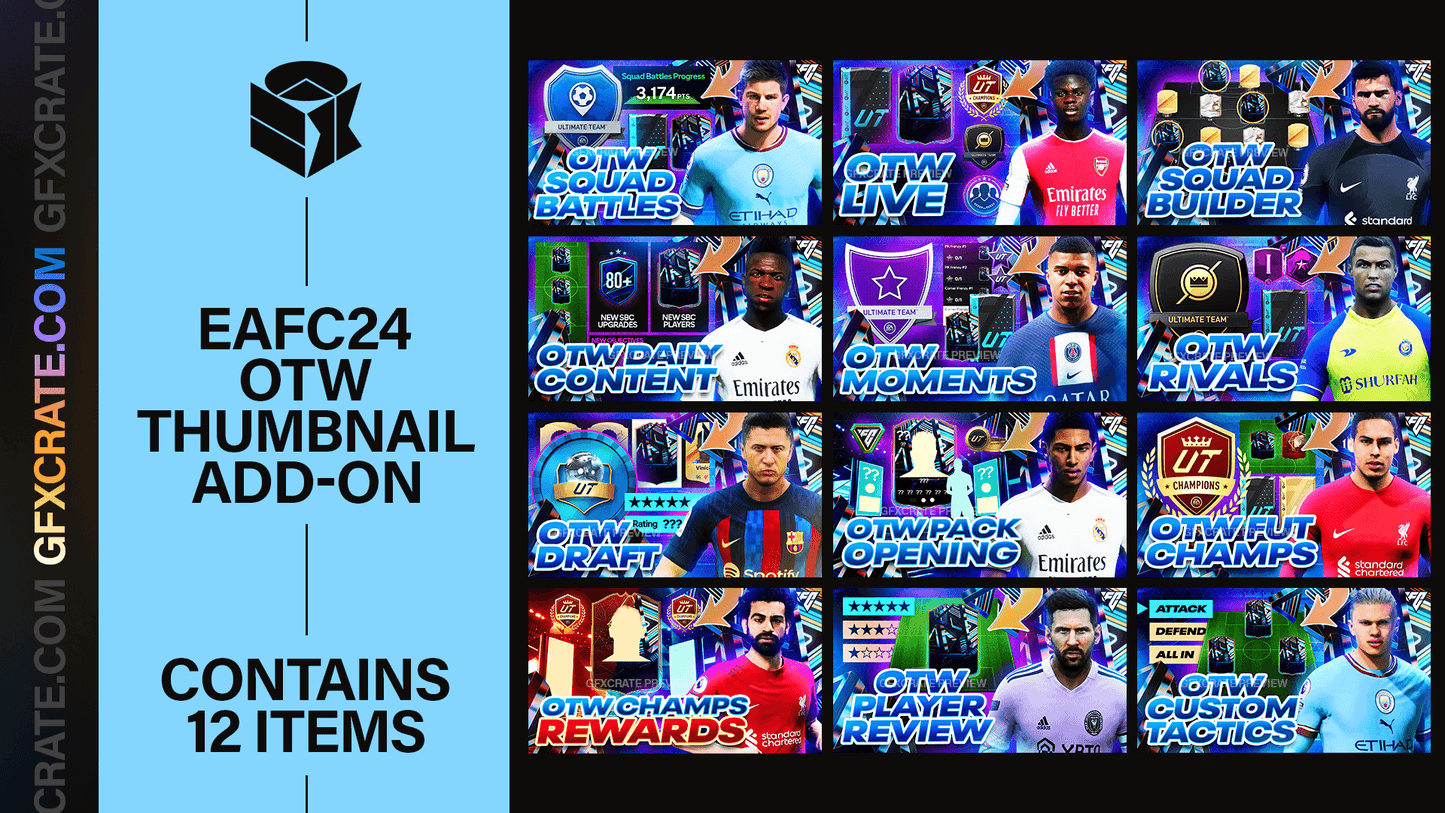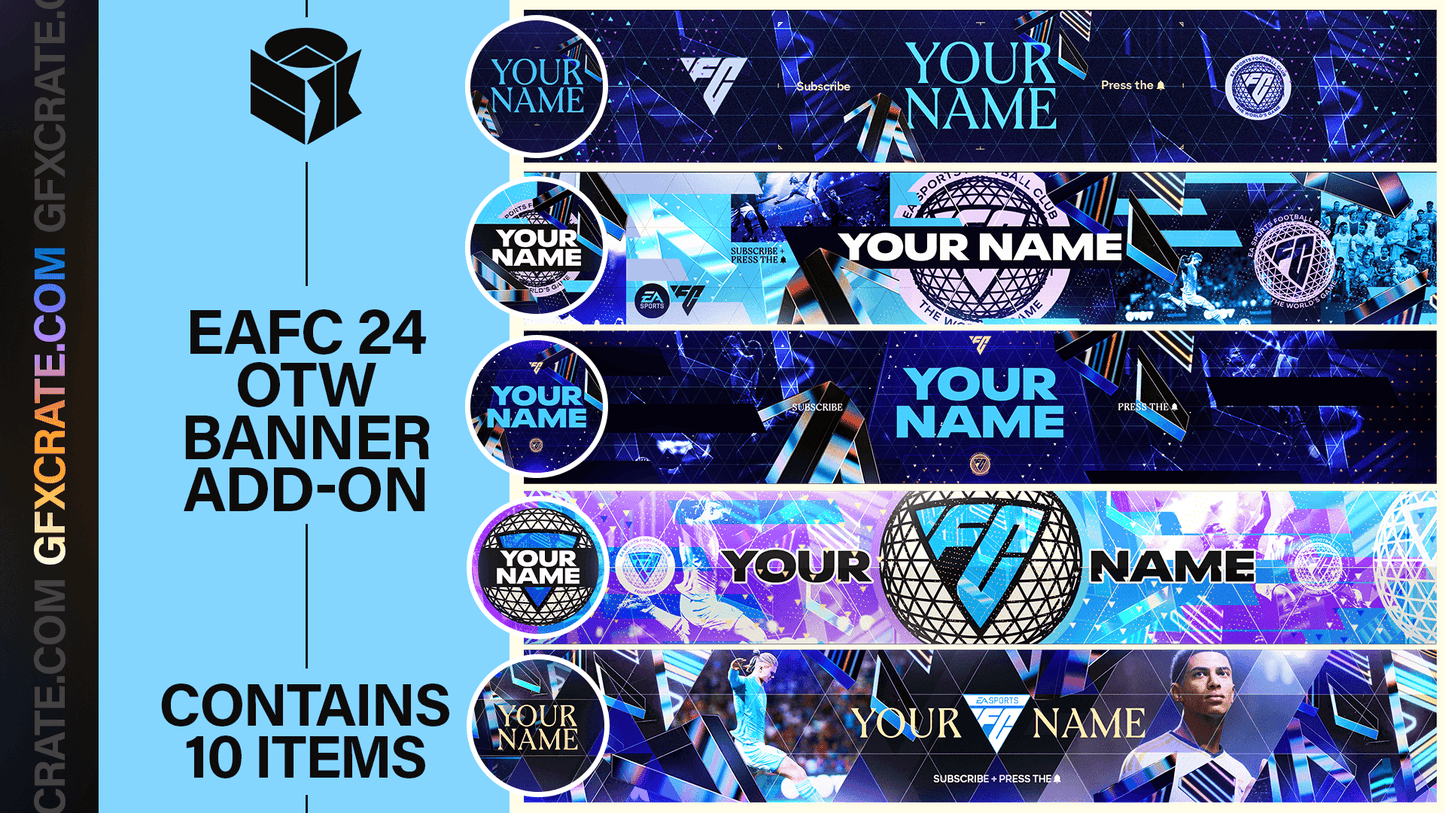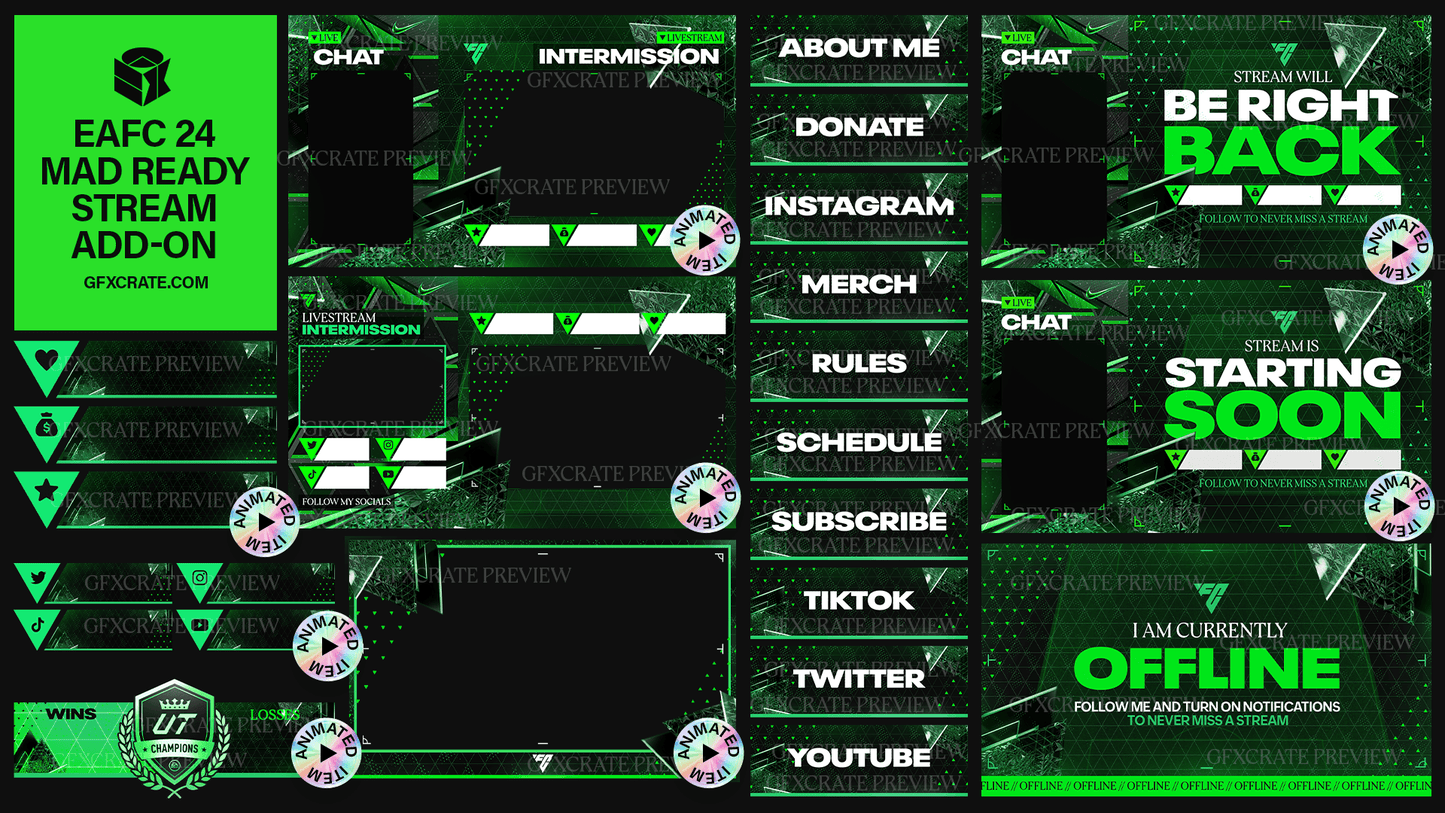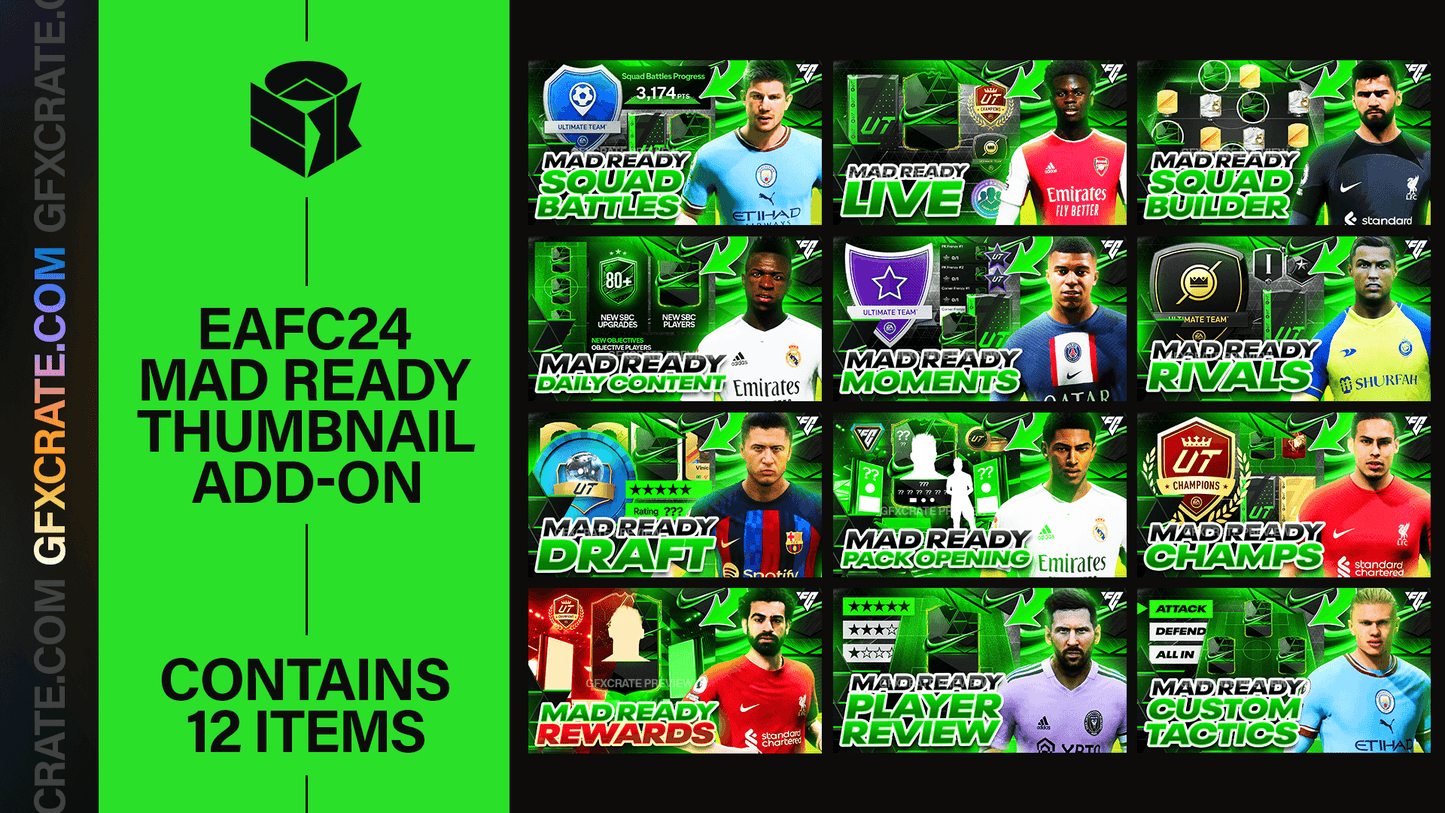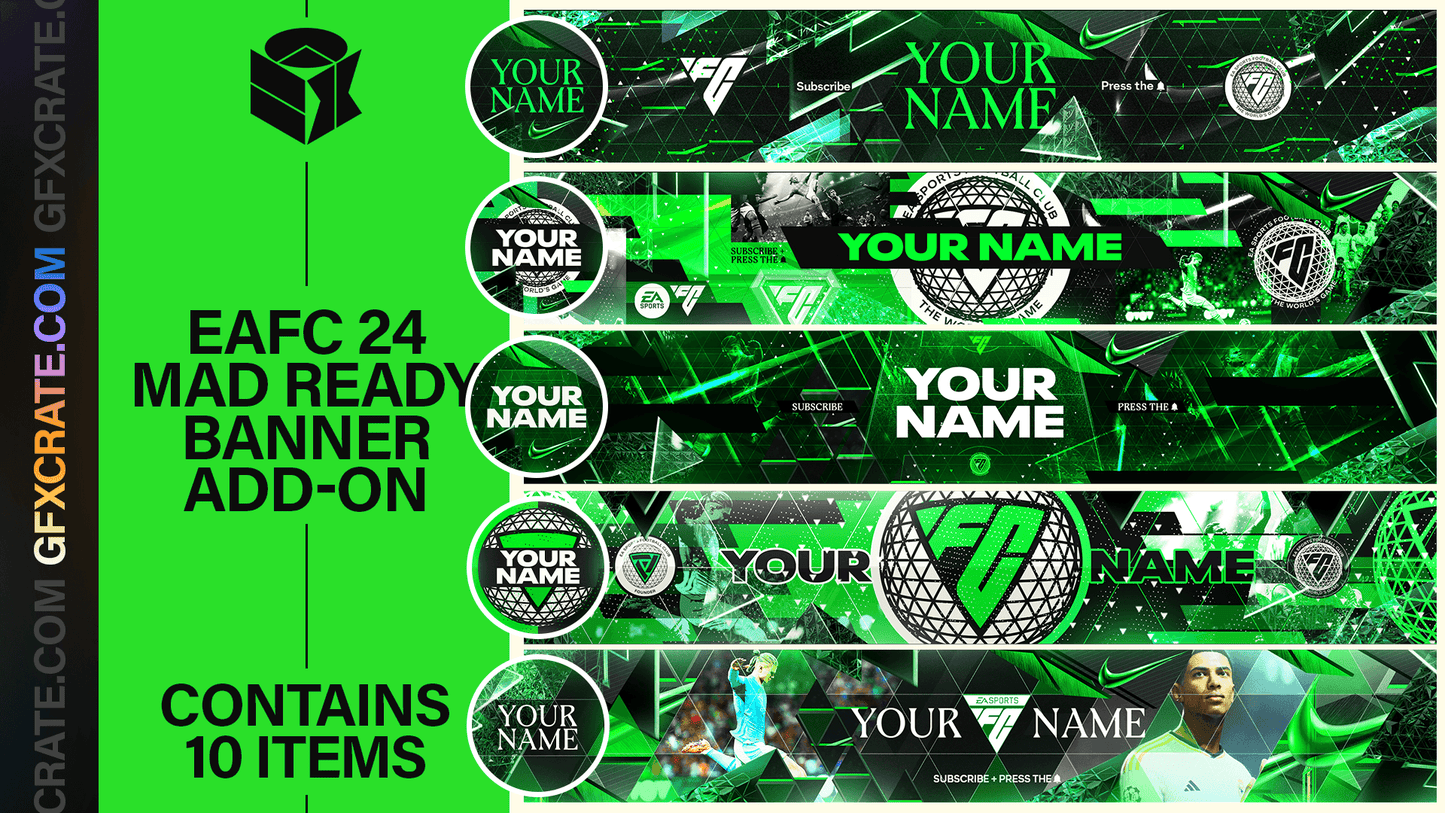 all eafc24 everything packs